Newest mods
INTERNATIONAL LONESTAR REWORKED ATS 1.35.X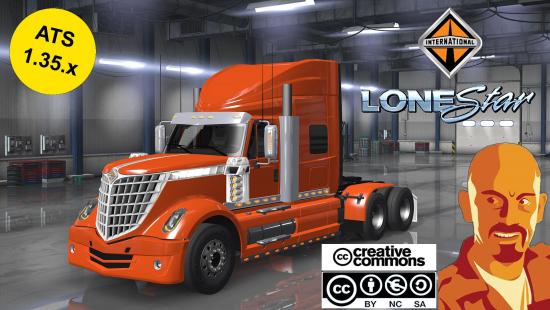 Description:
INTERNATIONAL LONESTAR ATS 1.35.x

Fully standalone.
Buy it at PETERBILT dealership.
Adaptation to ATS 1.35.x game version.
Totally reworked.
Few corrections in 3D model.
Added few accessories.
Adjusted interior camera position.
DLC cabin accessories & SiSL Megapack addon included.
You need SiS'L megapack to have all the cabin accessories available.
Authors:
CYRUSV1RUS
Share this mod with Friends:
DOWNLOAD
(212 Mb, Sharemods.com)