Newest mods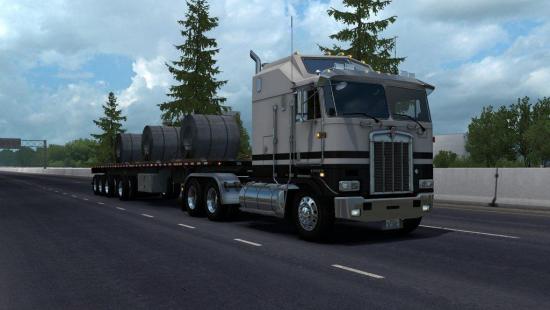 Description:
This mod mixes the sounds of the different original trucks in the game, giving them a unique sound for each engine.
There is nothing new, it just avoids the monotony of all trucks having only one sound for different engines.
As each SCS truck had the sounds captured under each engine there was a mix of them so that each truck has different sounds for each engine used

Caterpillar ========== >> Sounds from the Kenworth W900 sounds
Cummins ISX12 ===== >> Sounds from the Peterbilt 389 sounds
Cummins ISX15 ===== >> Sounds from the Peterbilt 579 sounds
Cummins X15 ====== >> Sounds from the International Lonestar
Paccar MX ========= >> Sounds from the Kenworth T680 sounds

This mod has application in the original trucks of the game
Kenworth T680
Kenworth W900
Peterbilt 389
Peterbilt 579
Volvo VNL
International Lonestar

Supports GTM mods
Kenworth T610
Kenworth T800
Kenworth W900B
Peterbilt 567

Supports Overfloater Mods
Kenworth K100E

The purpose of the mod is just to give a little more dynamism to the sounds of the engines, taking the monotony of the same sound for a given model, even using different engines.
Instead of SCS having made a bank of sounds for each truck, the correct one would be a bank of sounds for each engine, leaving the user when configuring his truck to determine the sound used through the chosen engine.

NOTE: Can only be used in ATS version 1.37, based on the new Fmod Engine

Version 1.1
Added compatibility with the Kenworth K100E _Overfloater mod,
including Caterpillar C15 engines for this mod.
Authors:
James Kirk, SCS Software
Share this mod with Friends:
DOWNLOAD
(97 Kb, Sharemods.com)