Newest mods
[MP] VOLVO FH16 CUSTOMIZABLE 1.37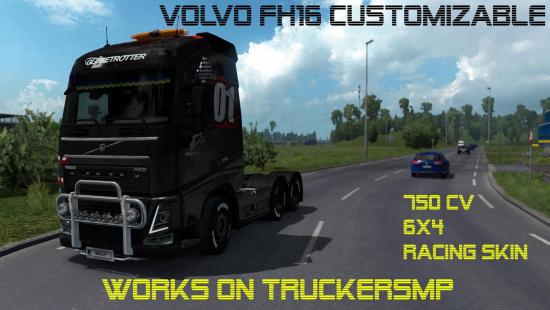 Description:
This is a Volvo FH16 truck customizable, you can custom all the accesories of the cabin, wheels and the accesories of the radiator grill.

This truck have:
- The engine of the FH16 Classic 750cv.
-12 velocities with the best gearshift from the FH16 Classic.
- The view mirrors from the FH16 Classic.
- The sungrid from the Scania.
- 6x4 chassis from FH16.
- The Racing Paint-Job from the Renault Premium.

THIS MOD WORKS ON MULTIPLAYER IN TRUCKERSMP. For buy it you have to buy previously on singleplayer and, after, you can play with your custom VOLVO FH16 on multiplayer.


Authors:
MoisesPlayS
Share this mod with Friends:
DOWNLOAD
(7.4 Mb, Sharemods.com)