Newest mods
IVECO STRALIS 2007 / HY-WAY 2012 REAL SPECIFICATIONS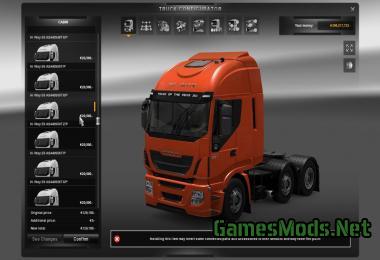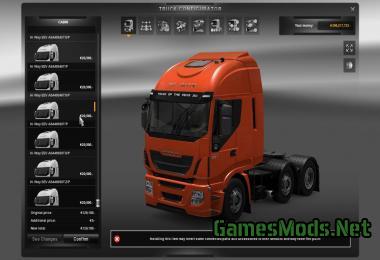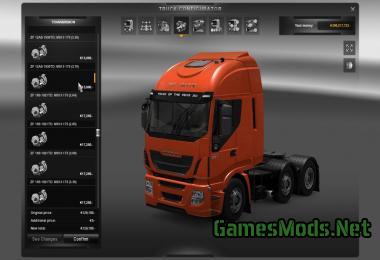 Iveco Stralis 2007 / Hy-Way 2012 real specifications
Author - supric.
Tested: 1.8.2.5s
Here is real Iveco specifications from Europe dealers.
Fixed complectations - chassis+cabin+engine+transmission.
Specifications taken from real Iveco dealers.
Chassis: fuel tanks, kerb_weight.
Transmission: real ZF models, depends of engine & rear axle, automated (12AS) & manual (16S), with a real transmission & rear axle ratios.
(Defaults parts still left but hidden in truckshop)
Iveco marking:
AS 440S42 T/P
AS 440S - Active Space 44 tons max.
42 - engine (420 hp).
T/P - chassis (4С…2). TX/P - 6x2 with steering middle axle, TZ/P - 6С…4.
ZF marking:
ZF 12AS 1930TD
12AS - 12-gears automated, 16S - 16-gears manual.
19 - max engine torque for this transmission, (1900 N*m)
3 - generation(??? still not sure)
0 - standard, 1 - including retarder (ZF-intarder)
TD - top gear 1.00, can be TO - overdriven top gear (< 1.00)
Description:
Authors:
Share this mod with Friends:
DOWNLOAD
(200 kb, UploadFiles.eu)