Newest mods
REALISTIC GRAPHICS MOD V1.8.1 WITH ADDONS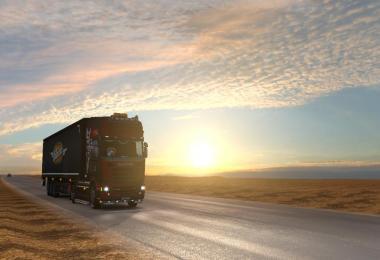 Description:
– Completely new sky (Moon available)
– Realistic light flares
– Realistic light reflections
– Realistic light ranges
– Realistic road textures
– Realistic climates
– More vibrant graphics
– Improves game performance
– SGate's weather mod used in this mod.
Attention In your graphics settings, High Dynamic Range and Color Correction options must be selected while using the mod.
– Promods Compatibility Addon and Darker Graphics Addon available in the zip file.
Required Game Version: 1.28.x
——— v1.8.1 released. Changes;
– More brighter rear red lights of vehicles.
– Smaller headlight flares.
Authors:
Frkn64 Modding, SGate(Weather Mod)
Share this mod with Friends:
DOWNLOAD
(525 mb, Uploadfiles.eu)