Newest mods
REAL COOLING UNIT LOGOS FOR SCS TRAILERS V1.0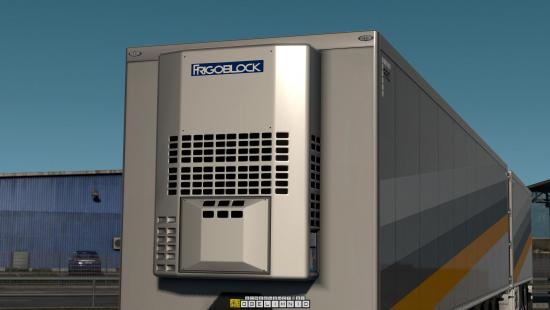 Description:
Game version: [1.32.*]+

OWNABLE TRAILERS ONLY

Mod replaces the fake names on the cooling units with their real life counterparts.
Only standard SCS trailers are supported

For Krone DLC: CLICK HERE

Name changes:
Cooler > Carrier
Turbo King > Thermo King
Thermo Box > Frigoblock

Some decals and details might not be 100% accurate, but I will fix that whenever I get better reference material.
Authors:
obelihnio
Share this mod with Friends:
DOWNLOAD
(1.6 Mb, Sharemods.com)