Newest mods
RIGID CHASSIS FOR MERCEDES ACTROS MP3 REWORKS – BYCAPITAL V3.0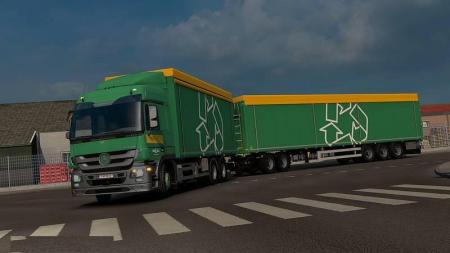 Description:

Rigid chassis addon for Mercedes Actros MP3 Reworks ByCapital.

Changelog v2.0 to 3.0
Fixed some UV-mapping problems
Added UK interior for Daycab

The mod is for game version 1.31 and above only!
You must have Kraker/NTM/Ekeri Tandem addon for RJL Scania rs&r4 by Kast activated for this mod to work properly
This addon gives you NTM/Ekeri/Kraker rigid chassis for MP3. All chassis has the same tuning options as the original chassis. It also has short spoilers and a day cab exclusive for the rigid chassis.
Authors:
Capital, Kast, SCS
Share this mod with Friends:
DOWNLOAD
(32mb, uploadfiles.eu)