Newest mods
OLSF DUAL CLUTCH TRANSMISSION PACK 3 FOR ALL TRUCKS 1.32.X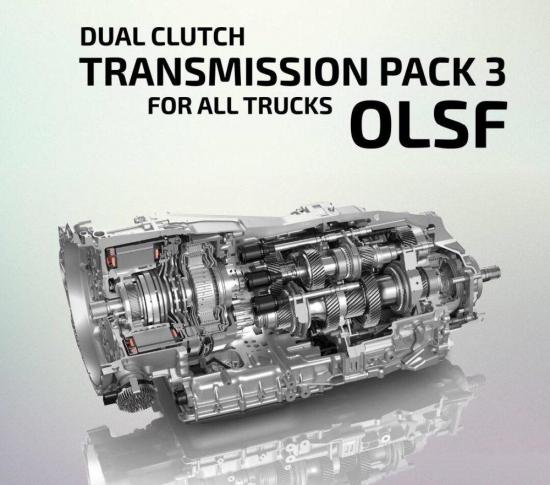 Description:
Compatible versions: ETS2 1.31 / 1.32 / 1.33 beta

Changelog (3.0):
– Redesigned transmissions
– Now available for all SCS trucks

Get the best out of each engine with the OLSF iDCT dual clutch transmission. Available in 6, 8, 12 and 18 speeds, this gearbox offers an extraordinary response and an immediate gear change. Improves fuel consumption and performance minimizing torque losses.

Transmissions included:
– OLSF iDCT-6R Gen4
– OLSF iDCT-8R Gen4
– OLSF iDCT-12R Gen4
– OLSF iDCT-18R Gen4

Thank you all for your downloads, comments and videos.
Authors:
OLSF
Share this mod with Friends:
DOWNLOAD
(43 Kb, Sharemods.com)