Newest mods
MAN TGX EURO 6 SKIN + MAN TGX SKIN COMBO BMW M POWER V1.0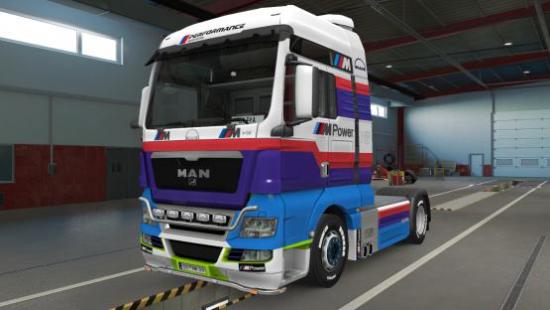 Description:
This is a Paintjob Combo, featuring BMW M Power skin for both type of MAN Trucks in ETS2.
Customized Paint for Each Truck of Different Cabin Size XL, XLX, XXL.
Many Cool Features for Advanced Truck MAN TGX E6.
Some of my Old Design patterns I have Recolored for MAN TGX.


Authors:
Satyanwesi
Share this mod with Friends:
DOWNLOAD
(2.3 Mb, Sharemods.com)