Newest mods
Scania R-S 2016 Addons v5.9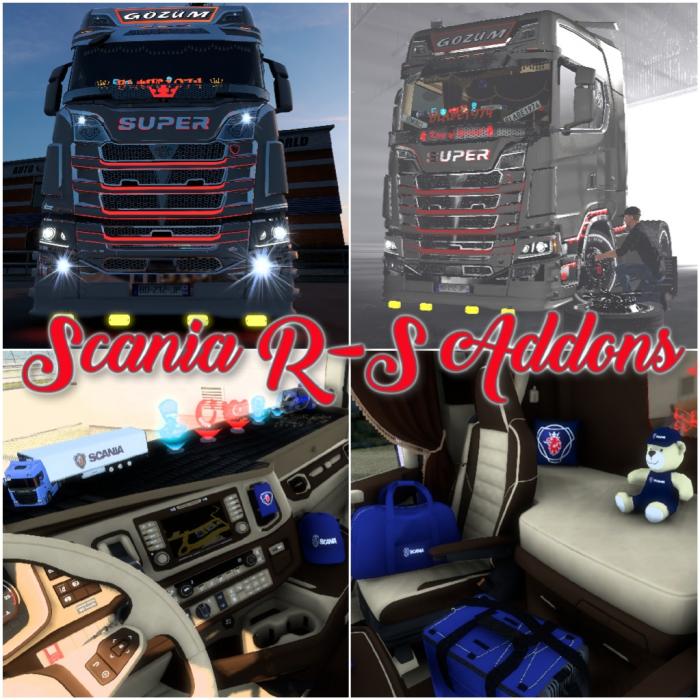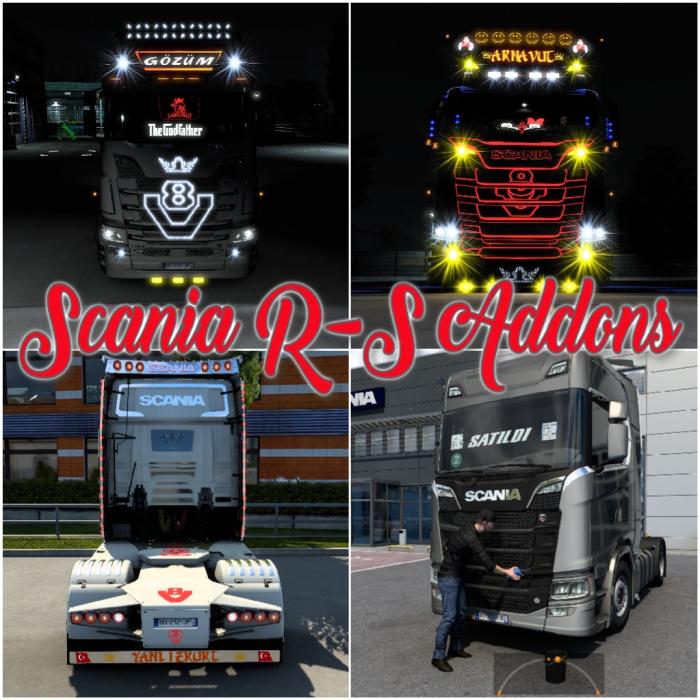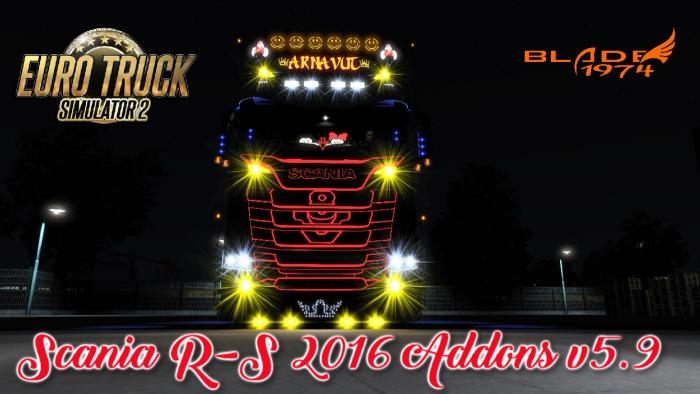 Description:
☑Added New İnterior Beige
☑Added Front Glass sticker
☑Added Front Logo 7 color option
☑Added Front Botomgrill
☑Added Front Bumper paint
☑Added Front Mudflap
☑Added Frontgrill lowcab
☑Added Rear bumper
☑Added Rear Exhaust
☑Added Rear Chs Cover
☑Added Rear Mudflap
☑Added Front bumber light
☑Added Front botomgrill
☑Added Frontgrill
☑Added Rear Fender
☑Added Miror paint
☑Added Roofgrill
☑Added Roof Decals
☑Added New Rearmudflaps
☑Added New Sunvisor
☑Added New Stoneguard
☑Added New Sunshield
☑Added Windowtrim
☑Added Doorstep light
☑Added Stickers
☑Added Rear bumper
☑Added İntbacklight
☑Added Xenon Lights
☑Added New Bumper
☑Added Dynamic Blinker
☑Added Eye Brows
☑Added New color
☑Adapted BDF Tandem Truck Pack Flemming V
☑Completely revamped 1.45 compatible

---- ATTENTION----
Sell your mod-related tools
the mod has been completely renewed
so you may have a problem

Modla alakalı eski araçlarınızı satın sorun çıkarabilir
------------------
Mods required for tandem :

https://forum.scssoft.com/viewtopic.php?f=35&t=126098
------------------
Mods tuning Adaptive

Tuning All Truck & Trailer Package 1 44 _1.45

https://www.youtube.com/watch?v=GPISWGqFLeo
------------------


Tested 1.45


Enjoy the mod!
Please don't reupload, keep the original link. Thank you.
Authors:
Scs,Blade1974,
Share this mod with Friends:
DOWNLOAD
(209 MB, sharemods.com)