Newest mods
SIGNS ON YOUR TRAILER [WIP] V0.1.10.00 BETA BY TOBRAGO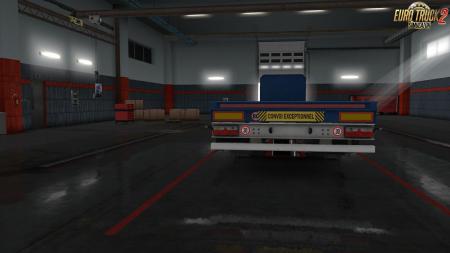 Description:
what's new:
- Added the signs on the Krone flatbed
- Fixed bugs
- Edited "sii" files and text files

1. Download file
2. Extract arhive
3. Cut (ctrl+x) or copy (ctrl+c) and paste (ctrl+V) file sign_for_tra.zip into your mod folder directory "C:\Users\user_name\Documents\Euro Truck Simulator 2\mod".
4. Activate mod in the mod manager.
Authors:
Tobrago
Share this mod with Friends:
DOWNLOAD
(3.4 Mb, Sharemods.com)