Newest mods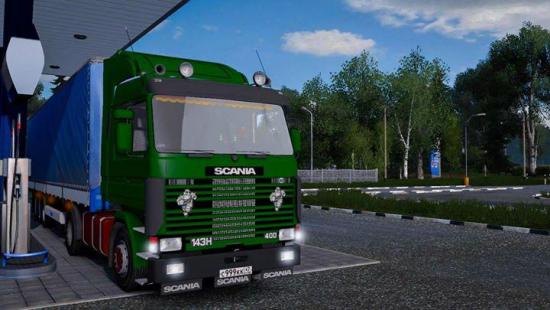 Description:
6 cabins (3 of them support the skin, painted 3): with spoiler, a roof spoiler, no spoilers.
2 chassis (4x2, one supports the skin - another painting)
Lightmask
Its animation wipers
Scania fully bake
their shadows
Its collision
2 engine, label change with the replacement of engines
Its interior, DLS support
its wheels
Tuning:
Visor (4 options)
Tanks (8 options)
Bumper (4 options)
Dudka
Plate T.I.R.
Michelin
Fenders (2 versions)
number texture, can do to put yourself how you want.
Works on 1.33.x

Respect credits and download link.
Authors:
Сергей Лунин, Peter De Konink
Share this mod with Friends:
DOWNLOAD
(555.6 Mb, Modsbase.com)