Newest mods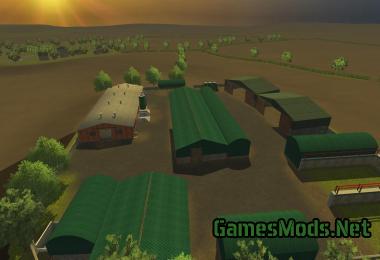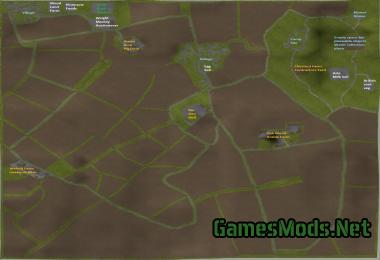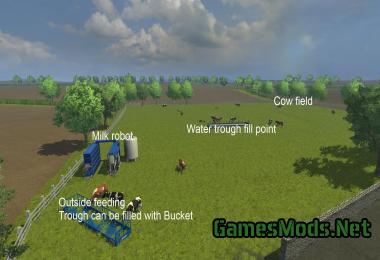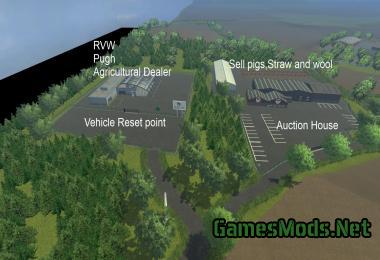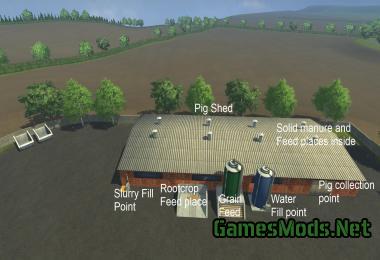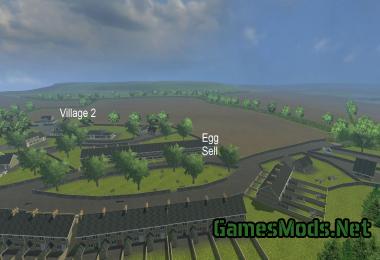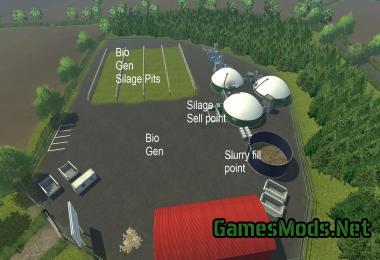 Poulton Estate is based is the English Cotswolds; A large Estate Farm, consisting of 3 farms to allow you to build your enterprise.
Beta Patch 2.0 or Newer will be needed to run this map make sure you have the patch.
This map is based on DEM terrain so it is about as real as it gets!
The dairy farm is located in the South West of the estates grounds; however the herd has been sold off prior to the take-over of the estate. The dairy has a new contract with Arla, which has a processing plant about 2 miles away, in the north east corner of the map it is your job to build the business restoring it to its former glory.
The main arable farm located centrally is surrounded by large open fields, making it ideal for large scale machinery. Grain can be sold at local milling farm located near the north village, or alternatively be sold to the dairy farm as feed grain.
The Pig unit, a new development not too far from the North Village. The Pig Unit is key to making a profit from the Surrounding industrial park.
The map is now Course play ready. This means that proper grain storage is available in the arable farm. There is still the option for tip anywhere use in some of the empty sheds. Also the pig farm and dairy still use tip anywhere if you decided to use the farms to store grain. This is to allow the farm to be Multi farm compatible. (This means you can still run separate farms without grain contamination)
This map also allows you to manually sell milk to Arla which is the local milk processing plant. The map also has an award winning dealership and a large auction house for selling your pigs and straw and wool. There is also a newly developed slaughter house for the pigs.
This map also offers 52 usable fields, which makes the estate around 187.14ha. All sale locations including the BGA and Dealership come with timed controller sliding gates which means that they are not 24Hr. opening times are from 6:00am-12:00pm and then 13:00pm-18:00pm and then they are shut the rest of the night till 6:00am. You can still purchase new vehicles at any time and reset them to the rest location alongside the dealership.
Description:
Authors:
Share this mod with Friends:
DOWNLOAD
(96 mb, UploadFiles.eu)