Newest mods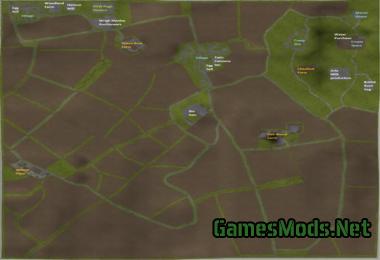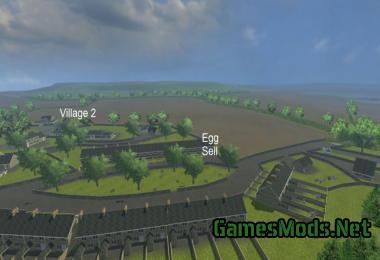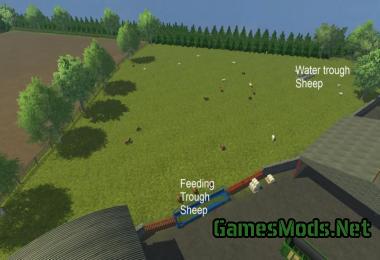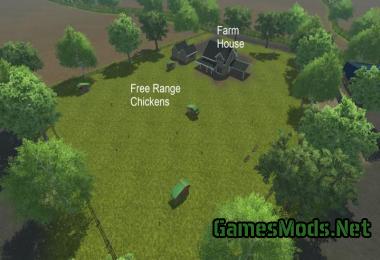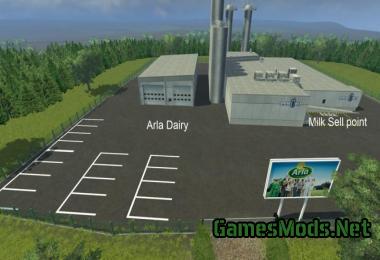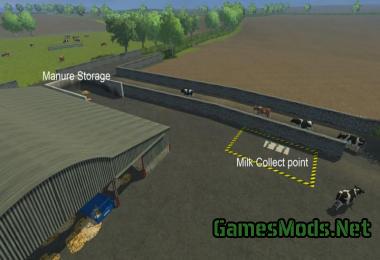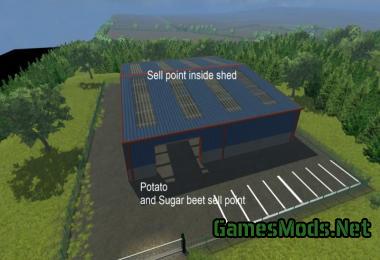 Poulton Estate is based is the English Cotswolds; A large Estate Farm, consisting of 3 farms to allow you to build your enterprise.
Beta Patch 2.0 or Newer will be needed to run this map make sure you have the patch.
This map is based on DEM terrain so it is about as real as it gets!
The dairy farm is located in the South West of the estates grounds; however the herd has been sold off prior to the take-over of the estate. The dairy has a new contract with Arla, which has a processing plant about 2 miles away, in the north east corner of the map it is your job to build the business restoring it to its former glory.
This Estate farm contains 4 different workable farms. Oak Wood farm is located in the centre of the map. This farm is set up as a large arable farm. Chestnut farm is used as a contractors yard so if you want contractors to work for you they can have their own yard with their own machinery, this farm is located to the east of the map. Green Acre farm is locate north of the map is a large pig breeding farm which is used to raise up fattening pigs to sell to the local auction house. Walnut farm is located to the west of the map and is a modern dairy farm which currently has no cows. There is also sheep at this farm. The Estate farm has over 52 usable fields and around 187.14ha of workable land.
Special features
If you use this fert spinner http://fs-uk.com/mods/view/32182 you can use the albutt bucket for telehandler and lad fert from the pile at the auction house.
All fert and seed is buyable from the auction house I suggest you use the fert spinner above and a trailer that supports fert to take it back to your yard and make a tip anywhere pile to store the fert.
You can use the bulk handling kit and load it up with the triggers in the auction shed.
Manure and Liquid manure mod is used. When you spray manure it leaves manure on the ground like in real life I have also added the fertiliser windrow as well.
The map hose ref is installed in this map.
Grain is stored in the grain sheds at Oak Wood farm this can be emptied using the albutt bucket from the albutt telehandler attachments like below.
All sell points and shops close at these times. 12:00pm-13:00pm and 18:00pm-6:00am this means you will be unable to sell grain in these times.
There are 5 different sell points.
Hanson Mill is where you sell Milling wheat and Barley for the highest price. You can also sell OSR and Maize here.
Woodland Farm is used for selling feed wheat and feed barley this is for a lower price. You can also sell bales in the shed.
Wright Manley Auctioneers is used for Buying fert and seeds and selling straw, wool and pigs
Arla is where you can sell your milk manually.
British Root Veg is where you can sell potatoes and sugarbeets
Twin Cannons Inn is where you can sell Wheat and Barley for a good price.
Trees have collision but hedges do not. Hedges can be cultivated out so be careful.
This version is not for CP
Links
http://fs-uk.com/mods/view/32180
http://fs-uk.com/mods/view/30760
http://fs-uk.com/mods/view/32103 you only need the mod zip
Thank you for downloading Poulton Estate V1.9
Updated
Straw Chopper mod added
Soilmod added
MR version
Please respect the work and Time we have put in to this map and do not edit it and release the map without our permission. Please keep the original link when putting it on other sites thank you.
Description:
Authors:
Share this mod with Friends:
DOWNLOAD
(89 mb, Uploadfiles.eu)
original