Newest mods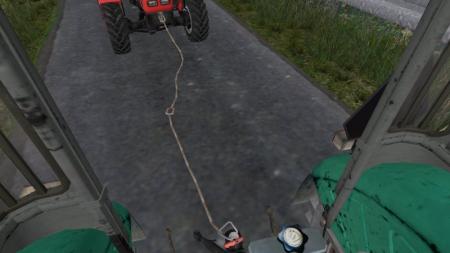 Description:
Features:
– 3D animations (line is swinging, you can bend it, just like real one)
– You can ride it
– Has the attacher 2 of the vehicle on the "5" key
– You can attach the front and back of the cable to the 1 hook
– The line cracks at higher load, and is no longer suitable for the next towing (on the presentation everything is clearly shown and explained)
– It has collisions
– Not once fall under the ground (it does not bother you in the game)
– Has 0 errors in the log
– Has 0 errors in textures
– It can be transported at the back of tractor
– The rope is old, rusty, therefore it breaks at a high load
– The red color indicates the place of hitching for the tractor that is pulling
– Line fits perfectly with the MP game!
– The line is not polished! It may be released in version v1.1 which will be released only on the channel "PrezesZiaroo"
– That it would be possible to connect a line to a towed vehicle (at the presentation it is a 60 l pulling vehicle (at the presentation it is 40) it must be turned on and released from handbrake!
Authors:
- balogh2003 - Stefan Geiger - Giants - Prezes Ziaroo
Share this mod with Friends:
DOWNLOAD
(200 kb, ModsBase.com)