Newest mods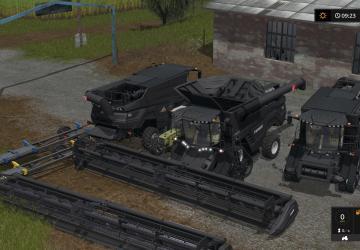 Description:
Agco Ideal 9 combine harvester mod for Farming 17, ported from FS 19.

Well done!
Engine selection;
Design choice;
Speed: 40 km / h;
Fuel tank: 1300 l;
Engine power: 538 l / s;
Traces and dust behind the wheel;
Reader width: 12 meters.

Includes header and trolley for it!
Authors:
GIANTS Software, Andvary
Share this mod with Friends:
DOWNLOAD
(45 mb, Modsbase.com)