Newest mods
PONSSE SCORPIONKING MOD PACK V3.0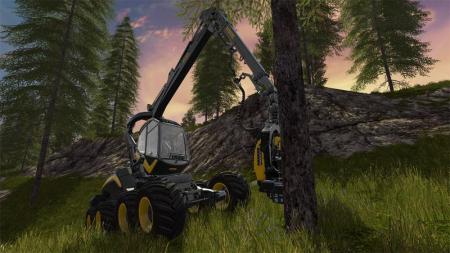 Description:
This Mod inverts the second Crane Arm Axis of the Ponsse ScorpionKing.

Version 3.0.0.0
- Added a new mod icon
- minor change and codes cleaned up.
- Added backup cam script. It is in the shop now a cam version additionally available. If you buy them, you can activate 5 different security cameras on the right side of the HUD. Below is a return camera, an aggregate camera to judge the distance to trees better, a gripping camera to better pick up already cut trees, a sectional camera in the ejection direction and additionally the automatically following crane camera, which can also be selected as a vehicle camera. Of course, the camera can be switched off again. The cameras can be activated by pressing the left ALT key (mouse pointer appears). If you do not want this feature, you can still buy the classic V2 version in the shop.
Authors:
Modell: original Giants Textur: original Giants Script: Endless Dark Idee / Konzept: original Giants
Share this mod with Friends:
DOWNLOAD
(23mb, modsbase.com)