Newest mods
VAEDERSTAD PACK BY MONTEUR1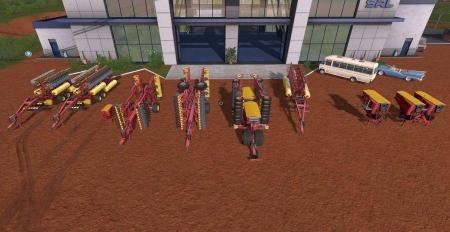 Description:
Changes 2.0.0.1:
Removed additional cameras with their own HUD (rafftnix GUI).
Automatic adjustment of the width of the desktop, optimized to avoid binding to BioDrill.

Pack agricultural aggregates:
Vaderstad Bio Spray 3000-1 Fertilizer spreader.
Vaderstad Bio Spary 4500-2 Fertilizer spreader.
Vaderstad Bio Drill 4500 Seeder.
Vaderstad Rapid A800S Seeder.
Vaderstad Top Down 500 Plow.
Vaderstad Top Down 700 Plow.
Vaderstad Rollex 1320 Weeder.
Cultivator Vaderstad Carrier 820.
Cultivator Vaderstad Carrier 1120.
Authors:
Monteur1
Share this mod with Friends:
DOWNLOAD
(75mb, modsbase.com)