Newest mods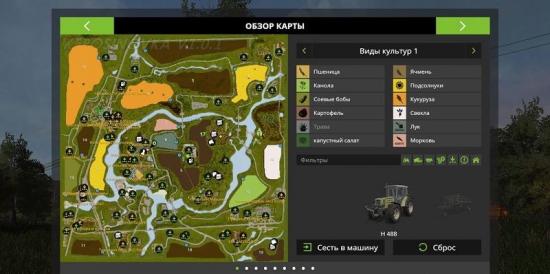 Description:
Classical Russian map for FS 17 with landscapes of the countryside. The terrain accurately reflects the countryside and many industries. The developers started making Kerosene back in 2016, finished in 2018. For two long years, tirelessly, modders Uncle Gena and Cheburashka created the unique atmosphere of the village of Kerosene for Farming Simulator 17. And they offer you to plunge into the Russian map right now!

- All major animals are present (animated).
- Railroad tracks, there are a couple of ponds.
- In the evening, the light spreads everywhere.
- The streets and houses are numbered on the map.
- In the village "Kerosene" there is a disco.
- Drilling mud scripts.
- Many different objects, including unique ones: stokers, greenhouses, cultivation, carrots, lettuce, horseradish.
Authors:
Дядя Гена, Чебурашка, Евгений Лесников
Share this mod with Friends:
DOWNLOAD
(1600 mb, Modsbase.com)