Newest mods
Modding in Farming Simulator 2017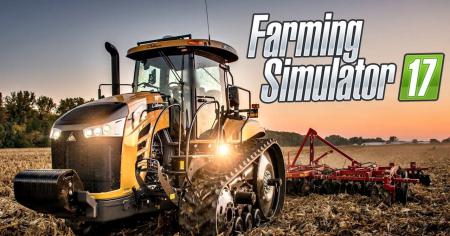 Description:
The long awaited farming simulator 17 is about to hit mainstream game-hub barely two weeks from today. This blog is designed to offer you latest update on series of new features coming on this wonderful farming game. There was post on this blog talking about customization of vehicles posted last time but now this post is going to be focused on the mods.


To Giant Software, modding is regarded as inherent aspect of experience in farming simulator. For that reason, Farming Simulator 17 is coming with well organized system for implementation of the mods into the game. Among all the entries in the series, there is more mod support. That playability associated with mod will not only be enjoyed by PC players. This is because the PlayStation 4 and Xbox One both have complete support for framing simulator 17 modding.


The focal point of farming simulator 17 modding experiences of players is simply the hub. Through the added Mod Hub, players can easily browse through existing mods available which is separated already into several categories such as Harvesters, Tractors, Maps, Objects and lots more. You can also check out the newly added, top-rated and most downloaded mods. You can easily view entire mods of the same type after you have entered mod category. You will also be able to check mod, screenshots, description, and rating and even download option. Submitted mod is placed in Beta category to be checked and also approved. After that it will be transferred to the supposed category for release.


PS4 players and Xbox One are eligible to take advantage of mods in the Farming Simulator 17. Also, these two consoles are designed with same mods selection for players to choose. Giant Software is currently working hard to have about 25 mods before the release date of Farming Simulator 17. The PC and consoles are expected to share about 4GB of mods installed and the mods are likely to support multiplayer.



There is addition of quality contents by PC community through their high sense of creativity. With the help of Microsoft and Sony, the developer will easily offer best content provided in PC community so they can be accessible to console. To ensure console requirements are reached the mods are to be scrutinized before release. It is either the current vehicles as well as tools make use of the present Farming Simulator licensed brand or use brand that is not named. There will be map designed for mod since they are not making use of additional script. It is nice for you to know that both PC/Mac are using same file format enhancing easy testing and creation of content on PC for Console.
Authors:
Farming Simulator
Share this mod with Friends:
DOWNLOAD
(--, Original link)