Newest mods
PONSSE BUFALLO MOD PACK + CAM V1.0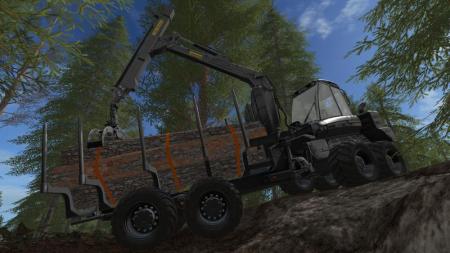 Description:
Hi Guys,
After the ScorpionKing Mod Pack got so good with the built-in surveillance cameras, I also put on a Bufallo Mod-Pack, which brings a few minor changes to the vehicle:

Color choice for body and rims. The Grapple, stakes and cables are dyed in the appropriate selection.
Cockpit crane pursuit camera. Here, another camera perspective has been added to follow the crane head from the cabin. Thus, the cab view players do not always have to move the camera with the mouse.
Surveillance cameras - also on this vehicle, of course, the cameras were installed again. Of course, this includes the crane tracking camera, a Grapple camera, a camera pointing to the loading area, with which you can check whether the tree trunk touches the rear wall of the cargo area and how much space is still on this. And last but not least a return camera!
Authors:
Modell: Giants Textur: Giants Script: Idee / Konzept: Endless Dark Tester: Endless Dark
Share this mod with Friends:
DOWNLOAD
(22mb, modsbase.com)