Newest mods
ZERO 8X SCOOTER – ELECTRIC V1.0.0.0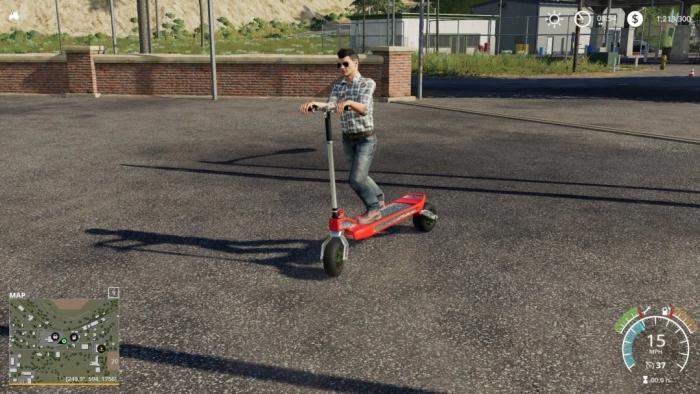 Description:
So this was made in the blender just for fun to see if I could do it. I decided to animate it and start the scooter gang.
Features:

Strapable
Color Selection
2 engine choices
Just use the lower engine, other wise you will flip alot. Once I come back Ill fix this

lights/blinkers
1st Engine is topped out at 36 Mph and handles well in turn, unless u smack a bump
2nd Engine is unrealistic, but realistic as well. It goes way to fast and fun to drag race etc. But you take a turn doing 60mph in real life on a scooter, the same thing will happen.

In order to keep it stable, It required some weight to be added to it. This way requires you to have a strong farmer mod to pick it up and strap it down.
Authors:
Lambomods
Share this mod with Friends:
DOWNLOAD
(13.5 MB, modsbase.com)