Newest mods
KALMAR DRF450-60S5 V1.2.0.0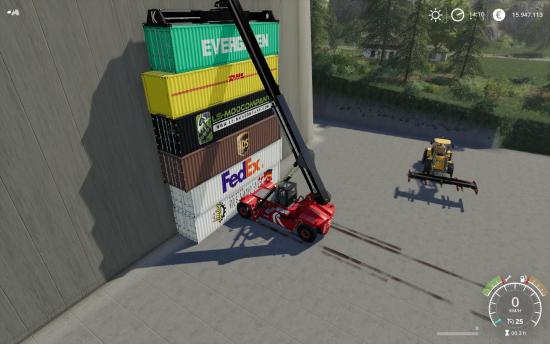 Description:
Hello everybody

changelog:
V1.0.0.2, new mod
V1.0.1.0, fixed log error
V1.1.0.0, maintenance update
V1.2.0.0, aiCollision Trigger added

This release includes the following features:

New hits:
none

changes:
Added aiCollisionTrigger in i3Mapping

bug fixes:
none

little things:
none

Logfehler:
none

Releases:
Uploading to other websites is not allowed.
Reproduction and / or modification of the models for re-publication requires my release.

Images:
Have fun with it!
Authors:
concept, Alfredix models, Alfredix testing, Alfredix, Sprinter, meerstonk, opa Andre, ralfroehn, Legolas2905, Agarwen RL support, T3chn1k Source Infos, T3chn1k Sounds, T3chn1k scripts, Ifko (AddStoreCategory.lua) green color values, Contchamp
Share this mod with Friends:
DOWNLOAD
(26.9 Mb, Sharemods.com)