Newest mods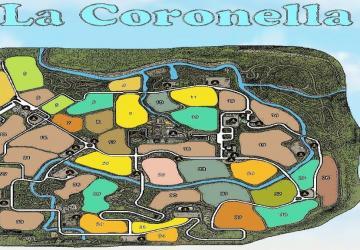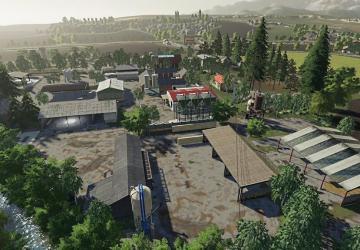 Description:
In La Coronella you will find 2 farms where you can store all kinds of products. To use the bunkers, you must own the land on which they are located.
Use 2 biogas plants distributed by map, 1 compost plant, and several forest sites for forestry.
When selling your products, you will have to choose from a large number of agricultural stations, some of which are designed for specific products. You will also find bunkers for buying seeds, fertilizers, etc. Do not forget that these places will have opening and closing hours, as well as an agricultural store.
As for animals, you have to walk around the map and find the various stables distributed on the map, to use them, you must own the land where they are located. Buy and sell different animals in certain places on the map.
Transport missions where you will find several custom ones.
Finally, enjoy the beautiful scenery with its diverse design and various animations.
This version is compatible with the Seasons mod.

Version 1.0.2.0 for Farming Simulator 2019 (v1.5.x):

A big update, which is accompanied by many important changes.
Fully modified production system.

- The production of cheese, flour and sunflower oil has been modified, now each product will be produced on pallets.
- Two new plants were added: production of laminated boards and production of pellets.
"Now for composting, we will compact waste generated from straw, manure, and sugarcane."
- The compost chips have been removed.
- A new biomass hopper, which we get by compacting chips. We will use biomass for the production of pellets.
- Now the plants are installed at different points on the map, find the location of each of them.
- To use any of the factories, greenhouses, animals and the biomass bunker, you must first buy the land where they are located.
- Rice can now be sold at all grain points.
- Schedules have been added to each of the doors of the outlets, composting plant, Norte biogas plant and agricultural store.
- Some decorative objects and houses were removed in order to improve card performance, especially on consoles.
- The configuration of the greenhouses that we have north of the map has been changed. Previously, the amount you entered per hour was very high.
- Some posters have been moved.
- Some trees attached to the road have been moved
- Signs of flour and sunflower oil were placed at outlets.
- The compost and silo bins of both farms have been restored. Now they should work properly.
- Access to the sheep farm has been modified to improve access to and exit from the site.
- The fences dividing fields 37 and 38 were removed.
- Decor items were removed from both households due to changes in the production system.
Authors:
ShabaFS
Share this mod with Friends:
DOWNLOAD
(300 mb, original link)