Newest mods
Seed production for realistic seeds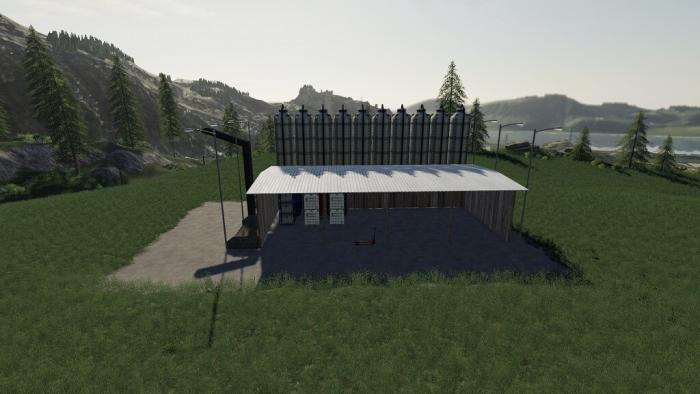 Description:
Production for realistic seeds.
This mod produces the different seeds for the mod "Realistic Seeder" from Ifko. This mod can also be used without "Realistic Seeder".
The seeds can be sold at Agraz Landhandel (from version 1.0.2.2).
So this production can either be used to equip the sowing machines, if you use "Realistic Seeder", or for sale.

Construction costs: 300000 € / Daily costs: 100 €
capacity: 100000 l input / 100000 l output
Produces 1000l seed per hour.

Only whole pallets can be removed from storage (2100l), smaller quantities can be removed via the filling pipe.
The desired production lines must be started manually.

This mod works only in connection with Global Company.

Compatible with "Realistic Seeder" from Ifko.

Pallets and Hudfiles are courtesy of Ifko.
Some buildings are courtesy of Lunchbox.
Authors:
ZoddelZockt
Share this mod with Friends:
DOWNLOAD
(25 mb, Modsbase.com)