Newest mods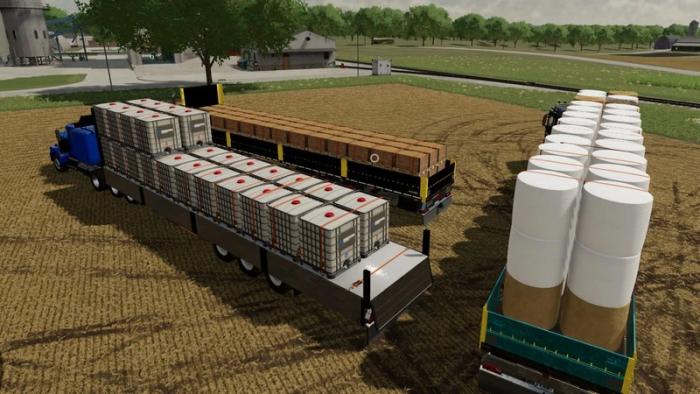 Description:
Kögel 16.5m Tarpaulin trailer with Pallet Autoload

Version 1.3.1.0
- Adjusted Nokian, added Conti wheels and adjusted steering wheel (thanks [EWW]Bobo)#
- Adjusted the 2.5m pallet configuration for the Platinum DLC

The large loading area can hold a hugh amout of pallets or bales. The loading height is configurable
Model with kind approval by Edward`s Modding.
Tarpaulin from PBS Mods by PitBullCH.
Requires the mod "Pallet Autoload Specialization" by Achimobil
Publication on other sides only by myself, linking only with original download link. NO alternative link!
Changing or re-uploading, whether in whole or in part, is not allowed!
Authors:
Modell: Edward`s Modding Textur: Edward`s Modding
Share this mod with Friends:
DOWNLOAD
(17.7 MB, modsbase.com)