Newest mods
HOLMER TERRA DOS T4-40 V1.0.1.5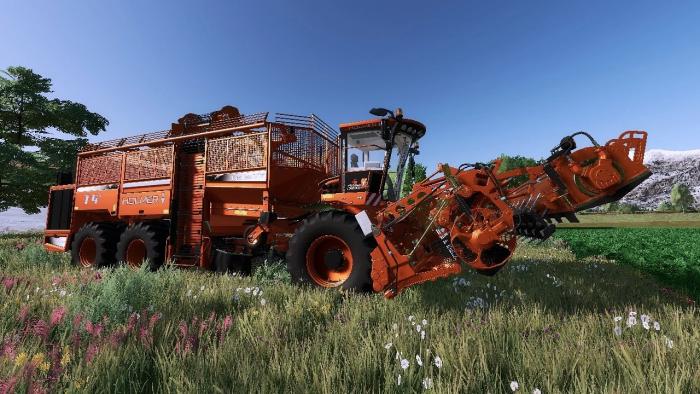 Description:
While playing at the HoF 2022, we thought that it would be nice to use the Holmer Terra Dos there as well.

So I grabbed the Terra Dos submitted by Giants in the Modhub and made a few adjustments.

- In this special edition, the Holmer Terra Dos can now also load carrots and onions in addition to sugar beets

- two headers / one for sugar beets (original) and one for carrots and onions

- Increased overload speed (should not be slower than the Ropa :winking_face: supplied with the HoF)

- Adjusted the unloading trigger so that you don't have to do any tricks when loading into a truck trailer so that it works (that could happen with the original ...)

- Choice of color for the Terra Dos incl. rims and the cutterbars

- Logo choice for the Hirschfeld friends (can also be done without a logo)

- Added passenger seats (the original GtX positions don't work here because I had to rename the mod, otherwise the modhub would "update" it with the Giants original version if you press the "wrong" button there).
Authors:
Giants Software, [HIP] Patrick
Share this mod with Friends:
DOWNLOAD
(35.6 MB, modsbase.com)