Newest mods
1986 K5 Blazer [ADD-ON | FiveM] 1.0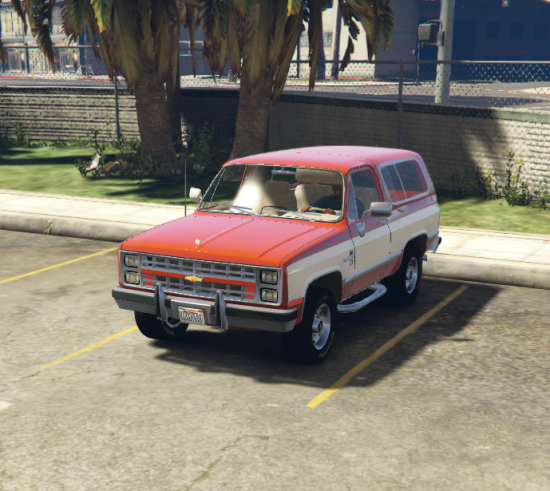 Description:
Hey guys polarbearr here with another release, A little K5 blazer, with free beer!


truck is from GTA:SA, Converted to GTA:V by Polarbearr
wheel model from here, thank you GreenAid! (https://www.gta5-mods.com/vehicles/chevrolet-silverado-1986)

Features:
- midpoly
- Beer cans are an extra
- CLR:1,2 paint
- hands on steering wheel(ish)
- working dials
this is V1 so there may be bugs, please lmk them in the comments and ill try to fix it.

bugs:light coronas are off (not sure why), passenger door chrome trim isnt chrome.

In this release there is an add-on for single player and a FiveM resource, Anyone may use this car on their FiveM server, But give credit where due.
Authors:
Polarbearr
Share this mod with Friends:
DOWNLOAD
(23.8 Mb, Sharemods.com)