Newest mods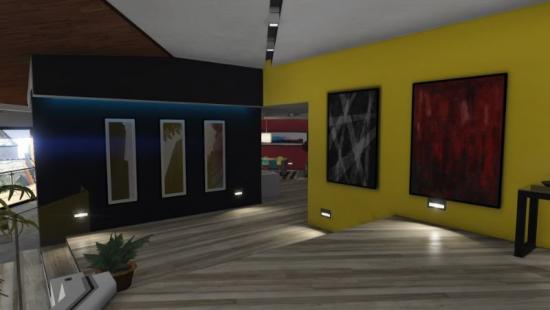 Description:
Pack of map and interiors (only one actually, lol) mods that i've made. This one includes:

Retextured 24/7 Canopy at Vinewood Boulevard based on the first trailer.
Retextured roof of the 2405 house at Mirror Park based on the first trailer.
Modified top FIB and IAA buildings lights based on the first trailer and an in game pic (that can be found at the Herr Kutz barber).
Recreation of the Franklin's Vinewood Hills house interior based on the second trailer.
Dignity yacht retexture based on the "Daddy's Little Girl" mission thumbnail from the RGSC.
Authors:
Alex106
Share this mod with Friends:
DOWNLOAD
(27.7 Mb, Modsbase.com)