Newest mods
PSNI Skoda Kodiaq [ELS] 1.0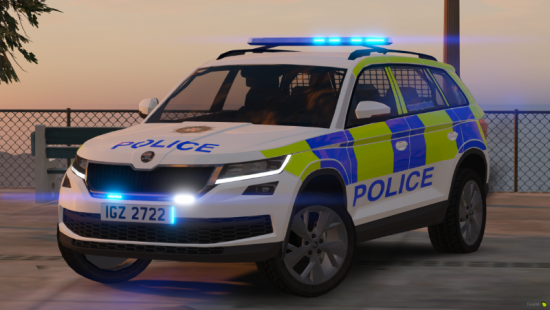 Description:
PSNI Police Skoda Kodiaq

Credits:
Model from: SGM
Lightbar - Raddz
Whelen Ion : JWalsh
Button Blasts: AdrianK
Plates: JCremin & BenJDesigns
Skin and Windows - Craig/EliteJaguar
Screenshots: JCremin & Craig/EliteJaguar

Install Instructions:
Install into latest Patchday, best suited for SHERIFF2 slot.

Permission MUST be granted for use on any FiveM server/community. Contact via Discord.

For any queries, future release requests or to see our future work, please join the Lumix Designs Discord Server here: https://discord.gg/Ufkj7me

Please provide constructive feedback in the comments and we will update ASAP.
Un-constructive feedback will be ignored.
Authors:
Lumix Designs
Share this mod with Friends:
DOWNLOAD
(8.8 Mb, Modsbase.com)