Newest mods
Suzuki SX4 Sportback [Add-On | LODs] 0.1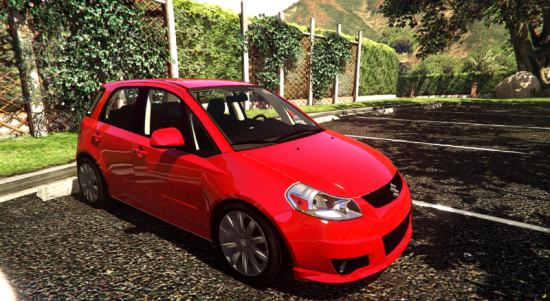 Description:
Model: Forza
GTA IV Conversion: Sleepy93HUN
GTA V Conversion: BillMccoy

Version 0.1: Initial Release

Bugs: You tell me (Pls)

- How to install -
1.- Go to "/update/x64/dlcpacks/", create a new folder called "sx4" and put inside the "dlc.rpf" file.

2.- Export "dlclist.xml" from "/update/update.rpf/common/data/" path to your desktop with OpenIV. Open the file with a text editor and add the following line to the end:

dlcpacks:/sx4/

3.- Import the file again to the path above with OpenIV.

4.- Done, use a Trainer to spawn the cars with "sx4" name, and enjoy!

Disclaimer: This is not really a high quality mod but i will improve it as you report bugs or request changes, i will accepts requests on my discord.
Authors:
Bill_Mccoy
Share this mod with Friends:
DOWNLOAD
(6.4 Mb, Modsbase.com)