Newest mods
15 Chevy Tahoe | Fire Territory / LifeLine Livery Pack [XBR410] Release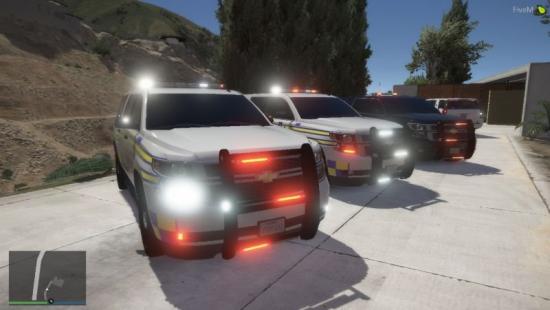 Description:
Greetings GTA5 Modders, it's been quite some time now since I've released anything so, here you go, enjoy!

Anyways enough rambling here it is, a Livery pack based off of Augusta Fire Department, slightly fictionalized (a lot fictionalized :P).
This pack contians;

- (11) San Andreas Fire Territory Liveries
- (3) San Andreas LifeLine Liveries

WARNING!: This pack is for XBR410's Chevrolet Tahoe (2015+)
Medical or Fire or LEO Configurations are up to you, liveries are provided in .DDS & .PNG formats (dds for SAFT, png for SALL liveries).
Authors:
Beastly_Gaming
Share this mod with Friends:
DOWNLOAD
(2.6 Mb, Sharemods.com)