Newest mods
Green Camouflage Sneakers Beta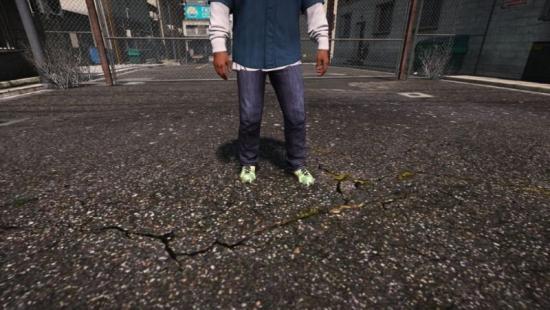 Description:
Green Camouflage Sneakers And Socks For Franklin

-Installation-
Check - READ ME!.txt
1. Install Open IV Link - openiv.com
2. Start Open IV and select the folder where "GTA V" is located, later Select - Windows next to GTA V
3. Go to ASI Manager and install there: ASI Loader and OpenIV.ASI
4. Turn on edit mode and go to:
x64v.rpf\models\cdimages\streamedpeds_players.rpf\player_one
5. Replace the file "feet_diff_000_a_uni.ytd"
Enloy!
Authors:
Velz
Share this mod with Friends:
DOWNLOAD
(6.8 Mb, Sharemods.com)