Newest mods
Forklift AP-4045 with long forks v1.1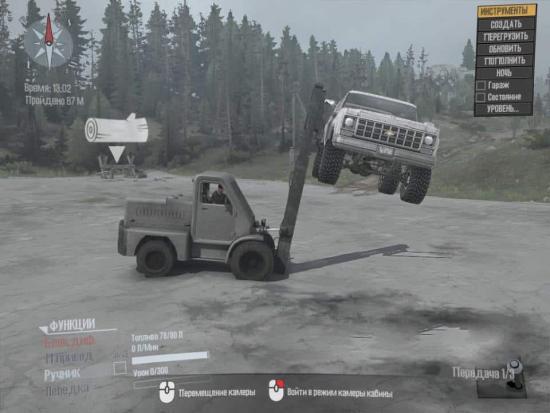 Description:
Forklift:
– Height of rise is 7 meters
– Weight 5 tons.
– Has its own sound and view from the cockpit

Two loaders. One control through functions. At the second with the addition "modEXE", control on the keys.

In the version on the site, four-wheel drive. Since not so good sometimes rides.
In the version of the incentive, front-wheel drive as on the original.

Version 1.1 for Spintires: MudRunner (v18 / 05/21):
The weight is increased twice. Now you can not cling to the counterweight. Up to 5 tons and raises without a counterweight.
The angle of rotation of the wheels is increased.
Authors:
Nicklegosta
Share this mod with Friends:
DOWNLOAD
(6.9 Mb, Modsbase.com)