Newest mods
VAZ-2101 POLICE / GAI USSR v02.12.19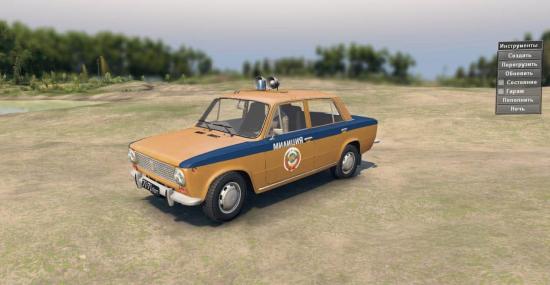 Description:
The mod does not carry a special semantic load, I just wanted to do it. In fashion 2 cars.
Throw your ideas for further mod updates.
If there are at least 5 people who want me to make a simple civil penny, I will.
Do not hit hard for the sound from the default UAZ, because I do not know how to record sounds who need to register themselves with other Lada, and even there the sounds are nasty.
Unfortunately, there are no add-ons – and are they needed by a police car?
There are a couple of shortcomings at the hook points, I didn't finish it – I just ate one damn thing, I didn't make any mood, I spread it as it is, today the VAZ-2106 MILITION and the UAZ Airborne will come out.

About Fashion:
– 2 cars
– 0 of their add-ons
– 0 cargo
– 1000 safety factor and 40l fuel tank volume
– total 2 animations (pendants and mudguards)

And that would not be so depressing, I prescribed the ability to block the differential (I didn't constantly lock it, as controllability worsens) for better controllability it is advised to turn off the lock on dry and hard surfaces.
Authors:
arshinskiy03
Share this mod with Friends:
DOWNLOAD
(22 Mb, Modsbase.com)