Newest mods
MILITARY OVERSIZED CARGO FOR DLC BEYOND THE BALTIC SEA V9.0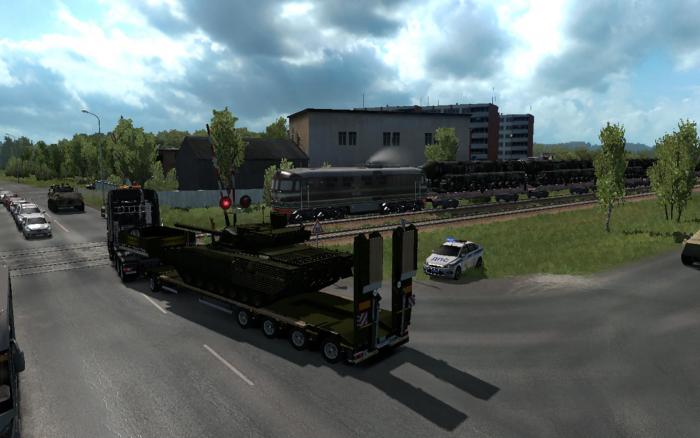 Description:
Mod Military oversized cargo v9.0 for the DLC Beyond the Baltic Sea.

Two routes with military cargo on the territory of Russia are in vogue:
1. Sosnovy Bor - Island.
2. Meadows - Vyborg.

DLC "Beyond the Baltic Sea" does not work with mods that change territory.

Inside the archive is:
Mod for disabling the APC escort.
Who does not want to see escort armored personnel carriers on the default route in Russia.

Update: 9.0.
- Adapted for the new version of the game.

The mod uses military models from the mod: "Pak trailers with military equipment"
Authors:
Jazzycat
Share this mod with Friends:
DOWNLOAD
(32.0 MB, modsbase.com)