Newest mods
JOHN DEERE 7010 SERIES (7610-7810) V1.0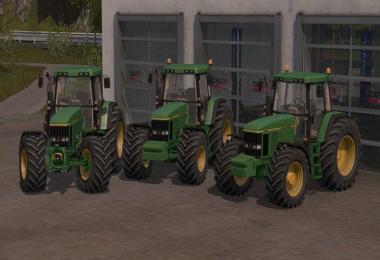 Description:
Hello friends from the LS 17 world and modding!

The LS19 is coming up and I was so free and once made a John Deere 7010 series for LS,
Of course, from old parts that someone else supposedly belong.
If the one who owns this mod feels deprived, he should tell me and I will delete the mod and he will forever run only privately on my computer, unreachable for other passionate players ... too bad.

The tractor mainly refers to copies of recent series with a more powerful engine, different rims and cabin components.

John Deere 7X10 series (155-190 ps)

Standard functions
many bikes to choose from
Weight and hydraulic configurations
Animation IC scripts
Dynamic pants
Exhaust animations

I am new and I do not understand everything on this "modding world" but I would like to share what I can do. The mod has some errors that I know please take this as an incentive to improve. I myself am a player of the first LS hour and modder but absolutely not the best.
So have fun with it, so that we all could have fun at the LS.
Authors:
IPF Johaninen Brandyman
Share this mod with Friends:
DOWNLOAD
(107 mb, ModsBase.com)