Newest mods
FARMING SIMULATOR 19 UPDATE V1.4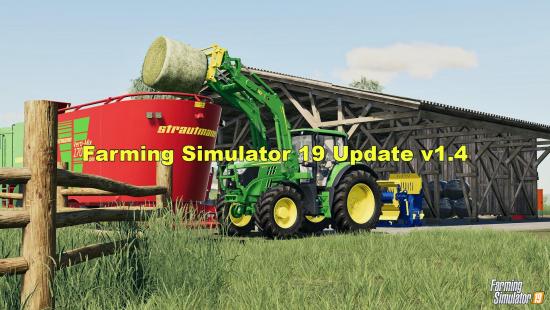 Description:
Update 1.4 (*)
Windows 10 / 8 2.0 GB
Windows 7 2.0 GB

Patchnotes
Fixed crash with very large foliage draw distances
Reduced stuttering with slow hard drives
Improved day-night transition (PC/MAC only)
Reduced specular lighting flickering
Vehicles and sound improvements (graphics and quality)
Fixed rare issues with bale collisions on consoles
Performance improvements
Fixed helpers folding cotton harvester with a bale loaded

(*) Please note that this update cannot be used for the Steam or Mac OS X version of Farming-Simulator 19. If you have a Steam or Mac OS X version your game will be updated automatically. This update contains all prior released updates.
Authors:
Farming simulator
Share this mod with Friends:
DOWNLOAD
(2 Gb, Farming-simulator.com)