Newest mods
PRECISION FARMING ANHYDROUS READY V1.1.0.4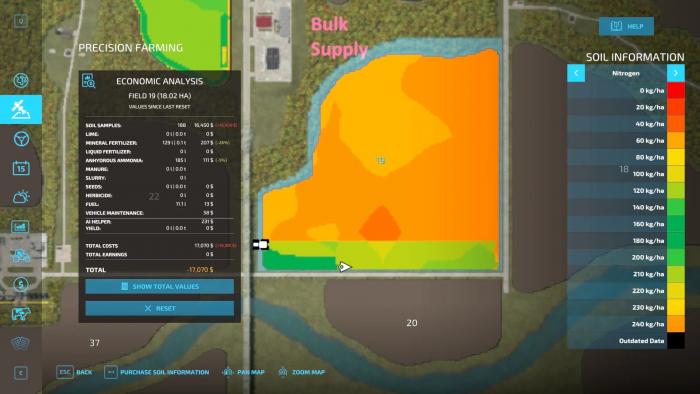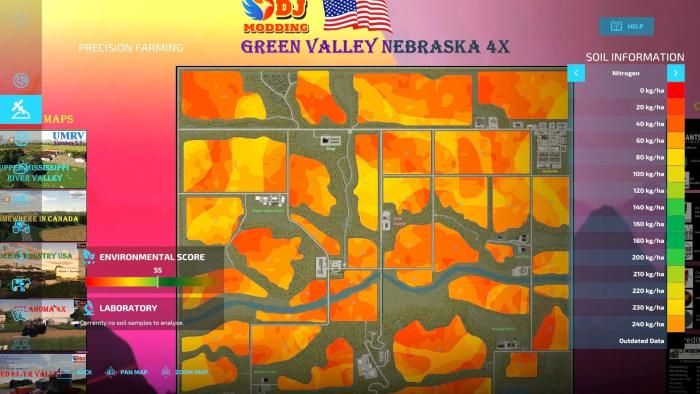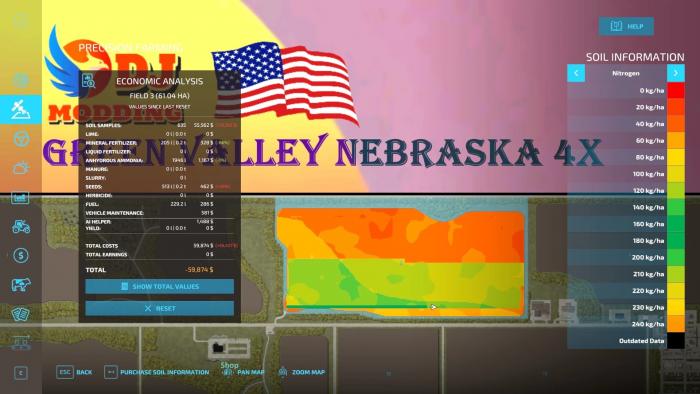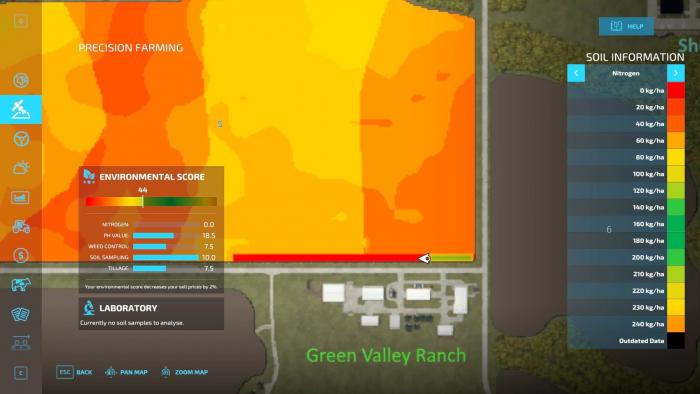 Description:
BUG FIX:

-Fixed nitrogen map disapearing when selling fields (MP and DEDICATED)



CHANGELOG 1.1.0.4:

- YieldValues rescaled (0.8 to 1.1)

- BitVectorMap nitrogen values and colorGrades reworked (0kgN/ha to 240kgN/ha)

- YieldFactors and fertilizerRates reworked (WATCH OUT FOR OVER FERTILIZATION)

- SoilTypes initial kg N/ha range values reworked (NO MORE DEAD SOIL)

- New - CROPS TARGET LEVEL - REDUCTION LEVEL - YIELD POTENTIAL



WHEAT EXEMPLE;



- Nh3 now autoAdjust to fruits but NOT RECOMMENDED (TURN OFF AUTO AND RUN 60 kg N/ha)

- Turn crops adjusted to 30 kg N/ha (TO MATCH THE RECOMMENEDED NH3 kgN/ha OF 90 kgN/ha TOTAL)



- Chopped straw adjusted to 20 kg N/ha

- Environmental Score PointsAttribution reworked

30 points based on nitrogen levels

30 points based on pH value

15 points for weed control (NONE 0, MECHANICAL 6, FULL SPRAY 12, SPOT SPRAY 15)

15 points for tillage (NONE 7.5, DEEP CULTIVATION 6, SHALLOW CULTIVATION 12, DIRECT SEEDING 15)

10 points for soil sampling

- PricePerSample is now cheaper (FOR BIGGER MAPS "4X AND MORE" SAMPLES ARE MORE REASONABLE)



Precision Farming Anhydrous Ready Mod

Make your virtual farm eco-friendlier and more sustainable: The Precision Farming Anhydrous Ready mod introduces new gameplay mechanics based on real smart farming technology. That includes four different soil types and soil sampling, economic analysis and an environmental score for your farm.

Crop sensors and various mechanics for dynamic yield improvement and crop care help you to save seeds, lime, fertilizer, herbicide, fuel and, in the end, money. All while reducing the environmental impact of your operation. The John Deere R732i PowrSpray, the ISARIA Scout, and the ISARIA PRO Active extend your repertoire of agricultural tools to run a sustainable farm.

A new Precision Farming tab in the menu gives you all the information you need to optimize yield and hold control over your finances and the way, you run your farm. A soil map with special filters shows you the current state of your soil and every action you take is reflected on the economic analysis overview. Meanwhile, the environmental score of your farm indicates how eco-friendly your operation is - calculated by factors like reduced tillage, nitrogen levels, weed control using spot-spraying technology and others.



WHAT IS ANHYDROUS ???

Also known as NH3, Anhydrous Ammonia is produced by combining hydrogen gas that has been isolated from a feedstock (typically natural gas, but also liquefied petroleum gas or petroleum naptha) with nitrogen gas.



Properties:



Colourless gas with a distinctive odour that is compressed into a liquid in pressurized tanks for storage and application

Boils at -33°C

Advantages:



Has the highest N content of any fertilizer at 82%, in a form that is readily available for plants



Drawbacks:

Health hazard when inhaled or comes in contact with skin

Traditionally one of the most popular fertilizer products, usage has declined in recent times due to regulations and safety concerns

Application methods:



Injected into the soil via specialized applicators.
Authors:
Collins Custom Modding
Share this mod with Friends:
DOWNLOAD
(64.6 MB, modsbase.com)